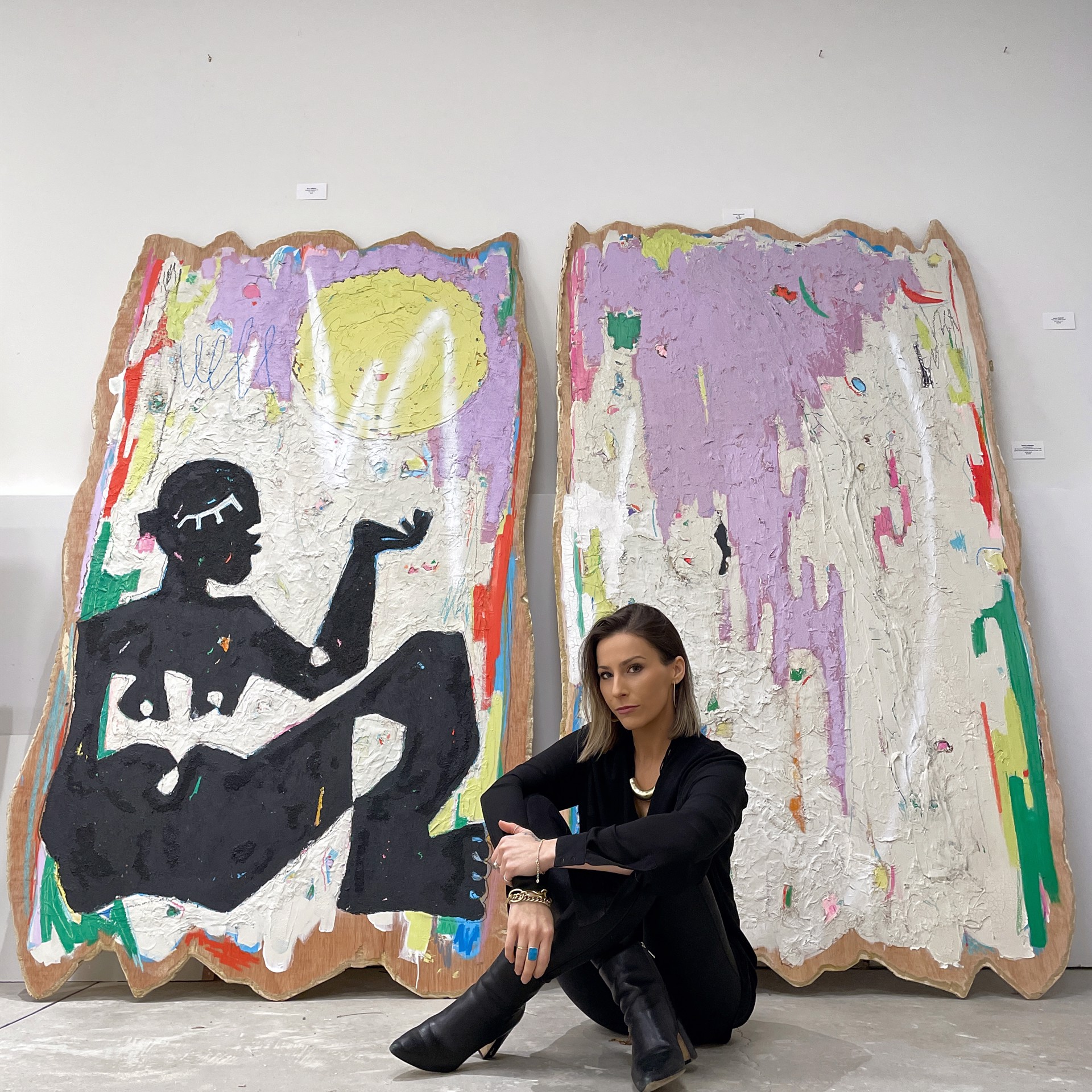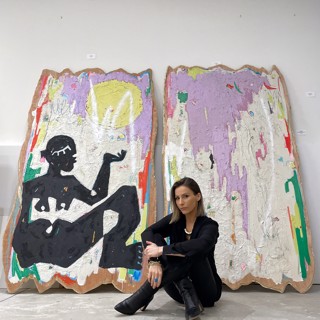 My work is concentrated on the power of communal energy and the profound importance of self-love. I reflect stories of those closest to me while studying our connection and its effects.
My process begins by having someone sit for me in my studio. By positioning various light sources around the room, I create shadows of their figure - what I call a reflection of their soul.
After tracing their profile, I catch them in movement through photography. I will later use these images to find an organic position to pose their portrait in.
You will also see a similar profile repeated within my work. Over many processes of interviewing and tracing shadows of various people, I began to not only realize our spirits all mirror one another through shadow representation but, it is also noted that when we turn to look at ourselves, our shadows begin to flatten. It creates this elongated face. It opened a door of sorts, allowing all those who wish, the ability to enter.
It is a curious idea. The flattening of the face within the shadow creates this physical illusion that self no longer exists. Instead, the collective is born. My figures reflect the shadows of these spiritual connections within that space, while representing a shared human experience. I am motivated by the desire to bring peace and understanding into someone's space through their recognition of self. We are often too scared to do the work that allows us to grow. Once we learn to love ourselves completely, we are able to love others unconditionally.
I use the mulberry fiber layered into my work to create an organic nature. By either creating or deconstructing the mulberry fiber from or into paper, it transforms through a process of applied fire and water. It is a symbolism of character building and a process of healing. These fibers are cleansed with water and applied to the canvas in a controlled manner creating a specific outcome that is singular to me. Most of my techniques stem from my knowledge of textile design and how the combination of fibers can create a stimulating and transformative, visual experience. I chose to work with the mulberry fiber because it is one of the oldest known sources to be used in tapestry, food and medicine-all of which I hope my work to embody.
Read More